posted by Dyske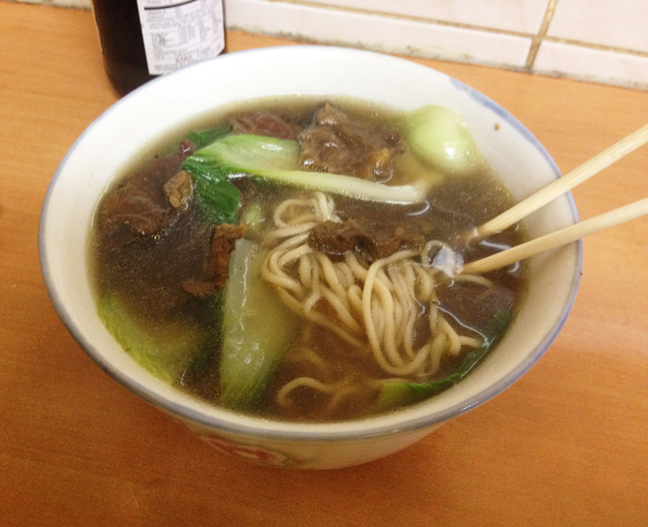 This is beef soup noodle ($5) from Lam Zhou Handmade Noodle & Dumpling at 144 East Broadway, New York, NY 10002.
I used to think Japanese ramen noodles were superior to the original Chinese versions, but now that I started tasting a variety of Chinese noodle soups, I think the Chinese ones are better. I think the Japanese put too many things into their broth. It's too rich. It's somewhat ironic that there is a "Ramen" fad in New York right now, popularized by the famous Korean-American chef, David Chang.
One Response to "Chinese Noodle Soup"
Karina says:

August 10th, 2012 at 1:42 am

but japanese noodles isn't only limited to ramen…there are a variety of types as well, like udon and soba. but i supposed you would have to go to japan to get those cause i have never had anything good in the states. also, i don't know if they have it in NY, but "shio" flavor ramen is lighter than the other broths, too.
Leave a Reply
We (i.e. the creators of AllLookSame.com) developed a series of iPhone apps for preschool kids. (My wife developed the characters and I did the coding.) Our own 4-year old daughter has been enjoying them. They are now available on Apple's App Store. You can search for "bitskis" on your iPhone, or visit the official website at bitskis.com.
It's great for parents when they are traveling with kids (in a car, doctor's office, waiting for food at a restaurant, etc..). If you have kids and own an iPhone, please check it out. It's $2.