posted by Dyske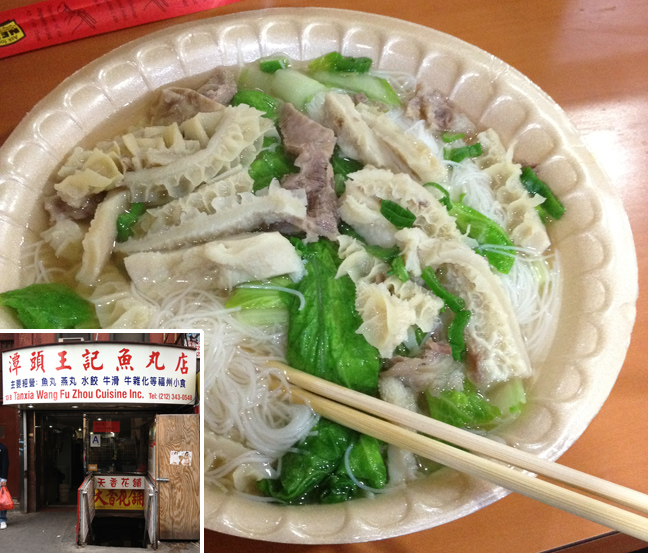 This is beef tripe noodle soup from Tanxia Wang Fuzhou Cuisine at 13 Eldridge Street, New York. Only $3. I liked it. The place was packed at 5pm. Their dumplings looked good; I'll try them next time.
2 Responses to "Beef Tripe Noodle Soup"
Kids ABC 123 Doremi says:

September 9th, 2012 at 12:47 pm

I love dumplings! Chinese food is great!

Jacque says:

October 16th, 2012 at 4:13 am

Not a fan of tripe, but $3 is a great deal!
Leave a Reply