posted by Dyske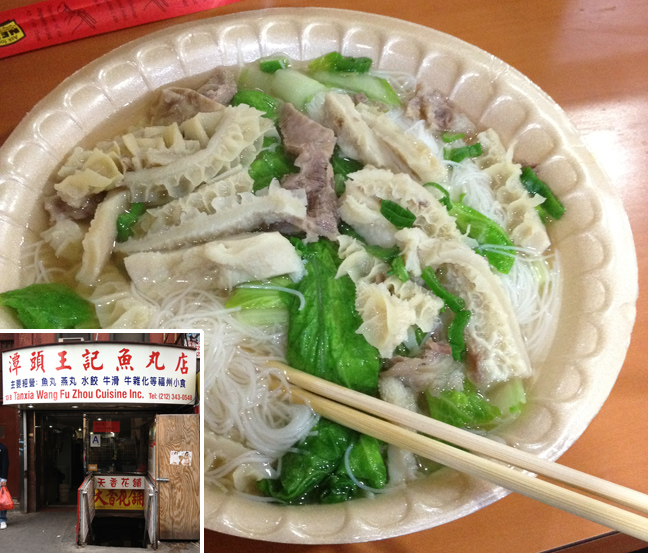 This is beef tripe noodle soup from Tanxia Wang Fuzhou Cuisine at 13 Eldridge Street, New York. Only $3. I liked it. The place was packed at 5pm. Their dumplings looked good; I'll try them next time.
2 Responses to "Beef Tripe Noodle Soup"
Kids ABC 123 Doremi says:

September 9th, 2012 at 12:47 pm

I love dumplings! Chinese food is great!

Jacque says:

October 16th, 2012 at 4:13 am

Not a fan of tripe, but $3 is a great deal!
Leave a Reply
We (i.e. the creators of AllLookSame.com) developed a series of iPhone apps for preschool kids. (My wife developed the characters and I did the coding.) Our own 4-year old daughter has been enjoying them. They are now available on Apple's App Store. You can search for "bitskis" on your iPhone, or visit the official website at bitskis.com.
It's great for parents when they are traveling with kids (in a car, doctor's office, waiting for food at a restaurant, etc..). If you have kids and own an iPhone, please check it out. It's $2.